Catherine Diyakonov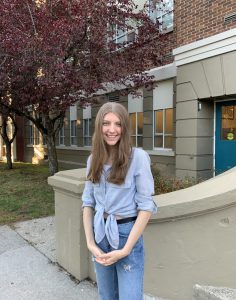 Catherine is a student at Lord Byng Secondary School and a member of the Vancouver District Student Council.  Through a club at her school she founded the Girls Will Stay initiative aimed at helping girls keep educated, healthy, and sheltered both locally and in global communities.  
Some of the projects she and the initiative's members have organized include donating proceeds to the Sega Girls School in Kenya, organizing care packages for the Downtown Eastside Women's Centre, and participating in Covenant House Vancouver's Thank-a-Thon Nights.
The Girls will Stay initiative and her passion for STEM and eliminating gender stereotypes led Catherine to be selected as a 2020 TEDx Crofton House speaker.  
Catherine also volunteers to organize school events such as the Canley Cup and the Digital Arts Gala; she has sorted donations at the Greater Vancouver Food Bank, and is a member of her school's First Responder's Team - treating injuries from minor cuts to sprained ankles. 
Mike Feely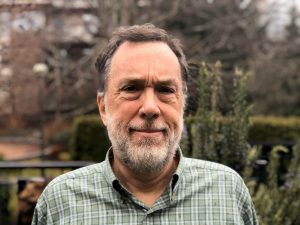 Mike Feely is a pillar of the University Neighbourhoods Association at UBC (UNA).  He served on the UNA Board, including as Chair, for over four years.  He was on the Planning Committee for Wesbrook Community Centre, and recently was on the Bylaw Committee helping transition the UNA Board to being all elected by residents.  
In addition to his UNA volunteer work, Mike has served as a second for the Area A Director to the Metro Vancouver Board for over 2 years (and continues this work currently).  In all his efforts, he provides thoughtful and well-informed leadership.
Robert "Rusty" Gordon

"Rusty" is the heart of Beaver Scout programming in Dunbar. He has been an active Scout Leader in the Dunbar community since the early 1980s and has helped to shape two generations of scouts and scouting leaders.   For the past 10 years, he has also organized and run the wood branding activity at Night Quest at Pacific Spirit Regional Park. 
Rusty draws on a tremendous reservoir of experience and ideas while retaining a passion for introducing Beavers (the youngest of the Scouts group) to the outdoors, our national history, and the world around them.  He can often be found sourcing new materials on nature, the neighbourhood, space exploration, plus other topics of interest, and providing parents with additional materials to keep Beavers engaged outside of meetings.  Over the course of the Pandemic, Rusty increased the frequency and volume of materials, helping parents find more to do with their kids.
Ann Howe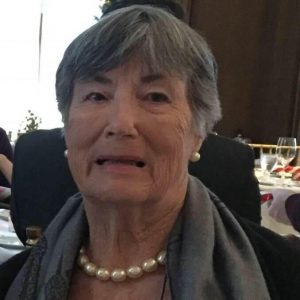 Ann has repeatedly spotted the need for action long before it comes to the attention of any organized group.  Some years ago, she noticed a group of men hanging out near 4th Ave and Alma. She began talking to them, and discovered that they were homeless and living mostly in the woods near Jericho Park. Ann listened to their stories and found a way to act.
With the help of others, Ann started "Out-of-the Cold," a weekly dinner program run out of West Point Grey United Church.  Over time, the number of people (men and women) coming for a weekly home-cooked meal rose to over 60.
For eleven years, Ann monitored every aspect of the program, from raising funds to working in the kitchen to lending an ear to individuals whose needs required additional intervention. Ann stopped only when Parkinson's disease limited both her physical and her communication skills. 
Ann Howe is a role model to many showing us how to simply be a decent human being. 
Sehaj Hundal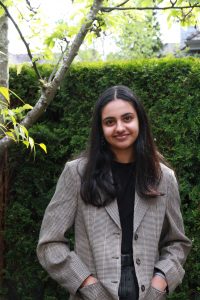 Sehaj is a U-Hill Secondary Grad who possesses great communication skills and seemingly boundless energy.  Among other things, she is a UNA Youth Volunteer, participant of the Youth Leadership Program, and member of the UTown/UNA Community Grant Committee. 
She has helped support projects that include: Community Haunted Houses, Mental Health and Self-Care Evenings, Youth Dialogues, and a Sustainability Action Conference. 
Across Sehaj's hundreds of volunteer hours over the last three years she has helped the UNA evaluate, understand and meet the needs of youth in our community, create new initiatives, and make a safe space in the Wesbrook Community Centre. 
Galen Hutcheson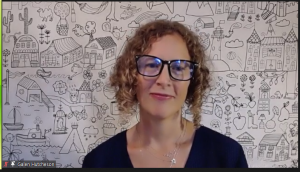 A convener, community builder and organizer, Galen is often behind the scenes, guiding and connecting. She has organized a quarterly gathering of women for a social "chat & chew," obtained community grants to throw a block party for seniors, newcomers, group home residents and families in her neighbourhood, and served on the Bumble Bee Preschool Board and since 2012, on the Maple Grove PAC.
Galen is also an advocate: a member of the Steering Committee for the Parent Advocacy Network for Public Education (PAN) for the past 3.5 years, a committee member of the BC Coalition of Parent Advisory Councils, a member of the BC Poverty Reduction Coalition, and PAN's representative to First Call BC Child and Youth Advocacy Coalition.
Karen James

Karen is a volunteer leader in the Jewish community in Vancouver and an active fundraiser for a wide variety of charitable organizations.  Her experience as an Olympic athlete at the Munich Summer Games in 1972 and the tragedy that unfolded there profoundly affected her life and has given her a powerful message in her public speaking engagements across Canada. 
Karen is the current chair of the board of the Jewish Federation of Greater Vancouver, former chair and board member of Jewish Family Services, an Advisory board member the Canadian Jewish Political Affairs Committee and is just finishing a term on JFNA's National Women's Philanthropy.
Natalie Jatskevich

Natalie is a tireless UBC community volunteer for over 15 years, with her energy and passion dedicated to supporting community needs in healthy communities, quality child care and healthy child development. 
Throughout the years, Natalie has volunteered countless hours at UBC Hospital, UBC Child Care Services, Norma Rose Point School and University Neighbourhood Association, as well as advocated for improving pedestrian safety in UBC communities and providing quality child care options for families residing on campus. One example of Natalie's successful community initiatives is the Walking School Bus program at Norma Rose Point School. Founded in 2014, this program promotes a healthy lifestyle for children, encourages them to walk to and from school and engage with others across multiple grades, teaches children pedestrian safety, provides supervision for children on their way to and from school, and offers community engagement opportunities for middle school students. 
The Walking School Bus also allows families to meet and interact with other parents and children in the community, making the community stronger, and provides parents with additional time to get to and from work. Students arrive at school happier and healthier, and more ready to learn because they walked with the Walking School Bus. 
Jean Lewandowski

Over the 15 years Jean has lived in Vancouver, she has volunteered for many organizations and helped to found others. She also started the Quadra Granville Seniors Group, a group that works to develop and implement supportive policies for seniors. 
Jean is also an avid knitter. For many years she knit infant hats for Sheway, a Downtown Eastside outreach Program and has now added toques for school-age children in northern BC to her project. Jean developed a website, toquesforkids.ca, as a means of recruiting other knitters and providing knitting instructions. Jean will be shipping hundreds of hats to northern schools in the fall. 
Lana Marks Pulver

Lana is a dedicated community volunteer, providing leadership, strong strategic and organizational skills and the desire to roll up her sleeves and get things done. 
She has taken on a wide array of charitable board positions, and some major philanthropic events. Her past activities include 12 years as a Director of the Jewish Community Foundation, 6 years as a Director for Jewish Federation and 11 years as an Advisor and Director for Big Brothers of Greater Vancouver Foundation. She is currently a Director on the board of Save a Child's Heart and on the BC Local Partnership Council for CIJA (Center for Israel and Jewish Affairs). 
Last year, Lana and her husband, Doug, Co-Chaired the CIJA Words and Deeds Leadership Award Dinner, raising significant funds that are now being used to help fight anti-Semitism and discrimination in our local community. 
This year, during the COVID-19 shutdown, Lana took on extra responsibility creating a gift card platform to help small businesses, and supporting the JFS Food Bank with fundraising as well as packing and delivering groceries. 
Enav Zusman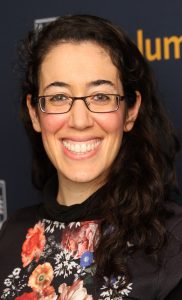 Enav is an active community-builder in the Acadia Park neighbourhood of the UNA. As the current president of the Residents Association (APRA) she takes a leadership role in organising events to encourage inclusion, diversity and tolerance. For example, she has initiated a peer-mentoring program to connect residents, who are often new to Canada, with established residents of the community. And as a new mother herself, Enav formed a support group for Acadia Park and UBC student-moms with the goal of helping them stay in school. Enav has also organized multiple community-building initiatives, including field trips, outdoor camping, STEM programs for children, physical activity initiatives and a petting zoo.
During the COVID-19 pandemic, Enav set up and ran a volunteer network designed to connect residents needing help with such things as grocery shopping and childcare with neighbours able to provide that support. She also organized a food security initiative that reimbursed up to $50 of the cost of groceries for more than 50 families. Finally, as part of an initiative to reduce stress and support the community through the crisis, she helped develop a number of community-building programs, such as organising and running a painting program for both adults and children, and providing activity books to help keep children in Acadia Park engaged in learning while staying at home.
Javier Barajas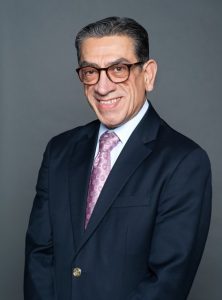 Javier Barajas is a heart-based, energetic, and passionate leader with over 25 years of volunteerism and activism mostly within the Latin and LGBTQ communities in both Vancouver and in Chicago where he lived prior to 2001.  
Currently, Javier serves as the President of the Board of the Vancouver Latin American Film Festival and as the national Chair of Red Global (an International organization of Mexican professionals).  He is one of the founders of the Vancouver Latin American Cultural Centre (VLACC) and a past President of the Mexican Business Association of Canada.  He recently served two terms on both the Cultural Communities Advisory Committee and the Civic Assets Naming Committee of the City of Vancouver. 
He is a long time donor and supporter of the Vancouver Queer Film Festival and it's Out in Schools program; the Dr. Peter Centre; the Loud Foundation of the Gay and Lesbian Business Association of BC; and many other organizations.
Jessie Chen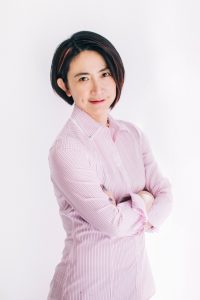 In 2016-17, Jessie became co-chair of the PAC at Trafalgar Elementary School.  This was unusual for two reasons: first because Jessie's child was in the English stream, and second, because she was a relatively recent immigrant.
Jessie's leadership was key to the involvement and integration of previously marginalized immigrant families.  In turn, the PAC experienced a renaissance.  Among her many initiatives were ending the strict segregation between French Immersion and English stream students, providing written translations of communications to parents from the school administration; producing a Yearbook designed jointly by parents of both streams, marshalling PAC support for the Junior and Senior Bands, and organizing a Grade Seven graduation trip for English stream students to match the annual French Immersion Quebec exchange.
Jessie also inspired many English stream parents to become involved in volunteering for such events such as the Welcome Back Social, Bike to school Week, and the International Dinner, plus a new Spring Festival Celebration.  These events have become a source of pride for immigrant parents who model voluntarism to their children and make friends within the community.
Hao Hua (Howard) He   

Hao Hua He is a Grade 12 student at U Hill Secondary School. His volunteering began In Grade 6, when he started fixing electronic items to help reduce electronic waste. Later he formed a club with classmates and friends to refurbish old computers and donate them to people who needed them.
Early in the COVID 19 outbreak Howard initiated a fundraising drive called "Masks to Medical Workers and Seniors." Along with his family and peers, he collected funds and donated more than 20,000 ASTM level 3 masks to medical workers at VGH and UBC hospitals, and to seniors in the community. 
 Lily Jiang 

Lily is the immediate past co-chair of the Trafalgar Elementary School PAC.  She makes good use of her positivity, good cheer and kindness in the service of building community and intercultural understanding. She won over the PAC to her mantra of "meeting community needs through developing relationships and making connections."  
Understanding the relationship between getting involved to develop a sense of belonging, Lily actively takes newcomers under her wing, explains the ropes, and gives them confidence to act and to express themselves in the community.  Immigrants newly arrived from China face a particularly large cultural gap. 
Under Lily's leadership (and Jessie Chen's before her), the Trafalgar PAC has become a place in which people feel welcome to express themselves and their talents for the benefit of the community; and in which people of different backgrounds can work together for a common cause – and in the process get to know each other – proving that diversity is indeed Trafalgar's strength.
Andree Helen Karas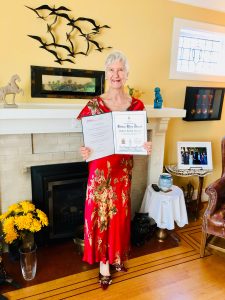 Andree was born in Shanghai in 1942 of Greek and Russian parents and emigrated with them to Canada in the early 1950s.
In 1980, Andree attended a United Players' play at what was then St. James United Church at 10th and Trutch. She joined the group, acting and volunteering back stage and organizing fund raisers.  In 1984, she was elected President, a volunteer position she continued to hold until she stepped down in September 2019.
As President, and then later as Artistic Director of United Players of Vancouver as well, Andree oversaw many changes:  the move to Jericho in 1991, the creation of the Jericho Arts Centre, partnering with the Vancouver School Board to provide hands-on learning opportunities for high-school theatre students, nurturing excellence in emerging talents and developing a strong supporter base of season ticket holders were just some of the important ways Andree grew and developed live community theatre in Vancouver.  
2020 marks Andree's last year as Artistic Director of United Players of Vancouver, 40 years from when she sat in the audience at her first United Players show. 
Florence Luo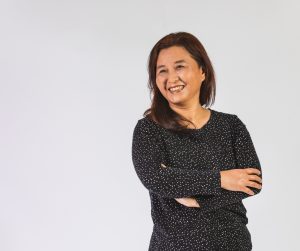 Florence was born and raised in China, studied in the US and then moved to Canada with her husband, settling in Vancouver where she taught engineering at UBC. She became involved in the UNA Multicultural committee and was involved in developing an orientation program for those new to Canada and/or the UBC community. She also headed much of the organization, recruitment of volunteers and fund raising for the annual Lunar New Year celebration, one of the largest events of the UNA Community Centre. 
This year, Florence initiated and organized an on-line meeting of community members to raise money to purchase protective masks for distribution to at-risk members of the Wesbrook community such as front-line retail workers and seniors living in the area.
Fanjian (Vincent) Meng 

Vincent is the founder of HaiHe Fellowship Association and has helped over 800 immigrant families transition into life in Vancouver.  He is an active fundraiser, supporting local individuals and families in times of crisis and also providing assistance when disasters happen around the world.  
When the COVID-19 pandemic arose in March, Vincent raised $15,000 in just three days and delivered it along with 500 isolation gowns to the VGH Foundation and Hospital. Subsequently, Vincent joined UBC Utown COVID-19 relief fundraising and helped three other Chinese Canadian associations to get connected with the VGH Foundation for their contributions to COVID-19 relief.
Joan Rush

Joan Rush volunteered on the board of the Developmental Disabilities Association from 1992 to 2003 at a time of great change in access by disabled citizens to participation in their communities. She also provided many years of free legal advice to families and went with them to meetings to advocate for better care for their severely disabled members. 
For the past five years her focus has been on improving dental care for people who, for a variety of reasons, cannot physically or emotionally access dental care without anesthesia.  This cohort of patients includes people with autism, cerebral palsy, dementia and head and neck cancer.  She has had considerable success in convincing policy and decision-makers of the need for change while at the same time continuing to volunteer her time helping individuals get the dental services they need.  
Hareesh Sara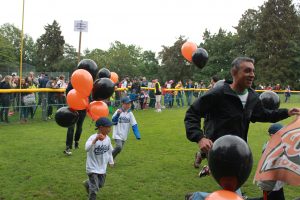 Hareesh Sara has spent 10 years volunteering with the Dunbar Little League.  He has seen his children pass through the League and has contributed to other children's experience with uncounted hours of coaching, organizing, and running a league with over 400 players.  
Hareesh is currently the League's Past-President and Treasurer.  With his help, the League has continued to operate as the only single-neighbourhood Little League in Vancouver, has engaged the neighbourhood as a whole, and has allowed a generation of youth to grow and excel in sport. 
His contributions to running the 2020 summer season and keeping the league together through the Pandemic have been particularly notable.
Jin Xu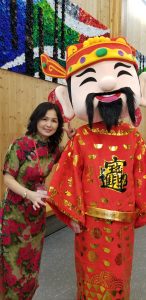 Jin Xu has been in Canada only since 2014, but has already made a big impact. Jin is an active member of the South Beauty Association - a charity dance team that has contributed nearly 2,000 hours of volunteer time including performing at fundraisers for such organizations as the Children's Hearing & Speech Centre of BC, and the Vancouver Children's Hospital.
Jin Xu also volunteers her time to many other organizations including planning and being a team leader for the UNA Lunar New Year celebrations, volunteering at Norma Rose Point School, U Hill Secondary School and the UNA Cook Club, volunteering for the Vancouver Dance Academy, organizing numerous events for the Shanghaiese WeChat group in Metro Vancouver and the Beijing-Shanghai Hands to Hands group, and fundraising for the VGH and Vancouver Aquarium during the COVID-19 pandemic.
Wendy Yip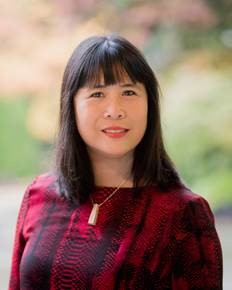 A common theme of Wendy's volunteerism is identifying needs in the community and connecting groups and individuals to meet those needs. She is an active honourary member of UBC's Faculty Women's Club and has promoted support for the University Food Bank among Club members. She also organized the participation of various UBC groups with Food Runners, an organization that connects sources of surplus foods with needy families in Vancouver. When the Covid-19 pandemic hit the community, she connected volunteers with residents of UBC family housing to sew masks for students and their children. 
Wendy is a founding member of Transcending Boundaries, an ad hoc committee that brings interested persons together to demonstrate the benefits of music and the arts on health and wellness. She promotes the activities of a number of Asian-Canadian organizations, including the Vancouver Asian Film Fest and the Vancouver Asian Canadian Theatre.  And she is now the president of the Pacific Canada Heritage Centre/Museum of Migration Society, dedicated to gathering and sharing a fuller picture of the immigrants of Pacific Canada.
Li Zhang (Caryn)  

Caryn Li Zhang is the founder of the BC Chinese Canadian Charity Group Society. This organization brings thousands of volunteers together from Mainland China, Taiwan, Hong Kong, as well as Canadian born Chinese to help care for vulnerable groups and provide direct assistance to individuals and families in immediate need. 
This year, at the start of the COVID 19 pandemic, Caryn gathered volunteers to fundraise and donate personal protective equipment and other supplies. Between March and May, 70,000 face masks, 1,700 protective coveralls, 650 safety goggles, and 1,300 face shields; were distributed to hospitals, prisons, care homes, homeless shelters, and city workers in BC.  An additional 47,000 face masks, 600 protective coveralls, 550 safety goggles, and 1,000 face shields were sent to Quebec's hospitals and care homes. 
In the words of her nominator, "Caryn is a 21st century Chinese Canadian who strives to help others, treat everyone equally and serve her community."
Sabrina Zhang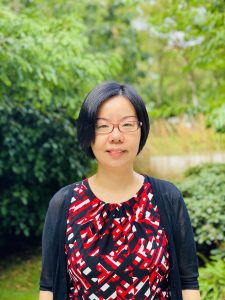 Sabrina Zhang is an active volunteer at the UNA and UBC communities. Over the past eight years, she has chaired the U-Hill Secondary PAC for three years, co-chaired the Civic Engagement Committee of the UNA for five years, co-chaired the Multicultural Committee for eight years, co-founded the U-Town Parent Support Parent group, and been an initiator & organizer of popular community programs such as "Connecting Nights," "Seniors' Programs," and the "Lunar New Year Party."  She has also served as an elected resident director of the UNA Board for two years. 
As a role model to many immigrant families, Sabrina has inspired many newcomers to volunteer their time, energy and expertise to improve their community.  Her leadership and passion have shaped the community with love and compassion.